FDA fast Track designation is one of the methods CDER uses to speed up the creation and increase the approval of novel drugs. Along with it the following methods are also used.
•Priority Review,
•Breakthrough, and
•Accelerated Approval process.
How FDA fast track designation helps to speed up drug development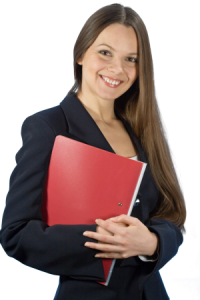 A process is  followed to determine if  a drug merits FDA first track designation. First the sponsor must submit a request for FDA  fast track designation or just fast track to the FDA. The request must include the supporting documents and the  proposed use. The FDA is required by the statutes to accept or reject the request. The advantages of FDA fast track designation include review of parts of the NDA before the complete application is ready, increased communication through allocation of resources, shortened review time.
The fist track designation strategy is based on the FDA Modernization Act of 1997. This strategy allows drugs which met a two main criteria to be designated fast track drugs. Firstly the drug must be for the treatment of a serious or life-threatening condition. Secondly the drug has to address a medical need which has not been addressed before.
If the Fast Track designation is approved by the FDA, the sponsor is encouraged to meet with the agency for discussion about the development plans. These discussions are useful if initiated early before the sponsor submits a NDA/BLA. Early consultations may help to clarify certain elements of the clinical trial designs and the presentations. The consultation meetings are useful as they help to resolve issues that could delay approval of the NDA/BLA.
FDA consultation meetings can be requested by any sponsor who requires FDA inputs during the process of drug development. However there is a unique opportunity within FDA Fast Track designation which allows the sponsor to submit sections of an NDA/BLA as they are completed. This option is not available for sponsors submitting the standard NDA/BLA. These sponsors submit a complete application to the FDA at once.
Of the FDA approved novel drugs in 2015, fourteen drugs (31%) Had FDA fast track designation. These drugs were approved because they had a potential to meet a need that had not been met before.
The following drugs  approved in 2015  had FDA fast track designation
| | | |
| --- | --- | --- |
| Drug | Indication | Manufacturer |
| Avycaz | a fixed-combination drug that contains ceftazidime and avibactam, a new beta-lactamase inhibitor. | Actavis |
| Corlanor | Contains ivabradine   and is used to reduce frequency of hospitalization due to worsening heart failure | Amgen |
| Cotellic | to be used along with vemurafenib to treat advanced melanoma that has spread to other parts of the body or surgical intervention is not possible , and that has a certain type of atypical gene | Roche |
| Daklinza | To be used with sofosbuvir for treatment of hepatitis C virus (HCV) genotype 3 infections (Bristol myers | Bristol Myers |
| Darzalex | to treatment of patients with multiple myeloma who have received a minimum of three prior treatments |  Janssen Biotech, Inc |
| Entresto | Contains neprilysin inhibitor plus angiotensin II receptor blocker combination to reduce the risk of death and hospitalization in patients with chronic heart failure | Norvatis |
| Genvoya | for the treatment of HIV-1 infection in adults and children aged 12 years and older | Gilead Sciences Inc. |
| Kanuma | first treatment for patients with a uncommon disease due to a deficiency of lysosomal acid lipase (LAL) | Alexion Pharmaceuticals |
| Lonsurf | is a combination of , trifluridine and tipiracil for treatment of patients with an advanced form of colorectal cancer who are not responding to other treatments | Taiho Oncology Inc. |
| Orkambi | combination therapy used for treatment of  disorder called cystic fibrosis | Vertex pharmaceuticals |
| Portrazza | for treatment of squamous non-small cell lung cancer | Eli lilly |
| Strensiq | treatment of patients with a medical condition called perinatal/infantile- and juvenile-onset hypophosphatasia … | Alexion Pharmaceuticals |
| Tagrisso | approved for treatment of patients with tumors that have a specific epidermal growth factor receptor (EGFR) mutation (T790M) | Astrazeneca |
| Viberzi | Approved to treat diarrhea predominant irritable bowel syndrome in adult men and women. | Allergan |
From this list its apparent that FDA fast track designation can be used for any new drug fits the criteria. Some of the drugs approved are biologics, pharmaceuticals which include antibiotics.