Regulatory agencies employ different eCTD validation rules to to ensure that all dossiers meet the same regulatory standards. In this article I will discuss some eCTD validation rules used by Health Canada in relation to PDF documents , hyperlinks and bookmarks.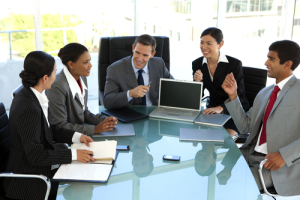 Validation Software and eCTD Validation Rules
There are several types of  eCTD Validation software. They may differ in the way they apply ectd validation rules. Use of at least two of these validation software is recommended when you are preparing a dossier for submission. If sofware misses an error the other will probably catch it. Some of them may even be free. The validation software applies the eCTD validation rules in all your pdf files. It will check the pdf document for hyperlinks, password protection, pdf version, encrypted documents, and bookmarks among others. Error reports will be produced  for you to review and make corrections.
PDF versions
There are different versions of PDF.  Regulatory agencies from the ICH regions accept versions 1.4, 1.5, 1.6, and 1.7  of the PDF.
PDF documents should not have any attachments as this violates the eCTD validation rules.
Your PDF documents must not be Corrupt or unreadable
How do you know if a PDF file is corrupted or not? A PDF document will be considered as corrupted if at least one of the following occurs:
The file cannot be opened or it is encrypted.
Attempts to open it returns  0 pages.
The document cannot be read.
PDF viewer is unable to view the document
Magnification Setting for Bookmarks and hyperlinks



When creating bookmarks and hyperlinks you must first set the magnification setting "Inherit Zoom".  It  is necessary that the destination page displays at the same magnification level  which the  reviewer  is using throughout the document. This helps in the review of your eCTD.
As a general rule all bookmarks and hyperlinks should have a magnification setting as "Inherit Zoom". If these important  settings are not correct the document will not pass the eCTD validation rules when you run the eCTD validation software. You will get error reports which can take a long time to correct.
Bookmarks  and eCTD validation rules
Bookmarks are required to facilitate navigation within a file. For example a 10 page file with several subheadings will require bookmarks. On the other hand a 200 page file containing one type of data may not require bookmarks as there are no subheadings to describe the data further.
Generally for files with a table of contents, you should provide bookmarks for each item listed in the table of contents  together with all figures,tables, references, publications, and appendices.
Bookmarks should follow the same order and hierarchy as the table of contents. There should be no additional hierarchy beyond what is in the table of contents. You should however not have more than 4 levels of hierarchy. The bookmarks are essential for the efficient navigation. They
It's generally expected that PDF files consisting of with more than 10 pages will have bookmarks. However there are exceptions to this rule. The following are excluded from the rule in Canada: literature references in section 3.3, section 4.3, and section 5.4. The life cycle management table as well as the Health Canada application forms is also exempted.
The validation software will also check for incorrect initial view. Documents with bookmarks are expected to  show the bookmarks window in their initial view. Make sure that you set the Magnification and Page Layout  as "default". If this is not set correctly it will be flagged as an error due to violation of eCTD validation rules.
All eCTDs will include bookmarks as is appropriate. Include only relative bookmarks . They must not not be broken. You should not include non-relative bookmarks. The validation software  will report an error as you will be breaking the ectd validation rules. There are several types of bookmarks that are not allowed. You should have a QC program to check on these bookmarks early to avoid breaking the eCTD validation rules applied by your validation software .
web link bookmarks
 e-mail bookmarks
 external bookmarks
 inactive bookmarks.
broken links such as broken inter-application bookmarks,broken intra-application bookmarks and broken intra-sequence bookmarks
unknown bookmarks
Hypertext links and eCTD validation rules
There is no guarantee that a link to a website, websites or email will remain active over the life cycle of eCTD document. You should therefore not use URL links in your eCTD. You will be breaking the eCTD validation rules and you will find errors associated with affected files.
Most people designate Hypertext links with rectangles according to Health Canada guidance documents . They will use thin lines or blue text to show a Hypertext link. You can improve navigation and efficiency in your document if you use Hypertext links/hyperlinks  to:
support clarification,
sections that are related,
references,
appendices,
tables, or
Figures that are not found on the same page  .
Use relative paths when you are creating hypertext links. If you use absolute hypertext links you will lose the links when you move your work from one storage media to another. Your validation software will record this as an error as you have broken one of the validation rules.
The validation software will check that the destination of the link exists. The link is broken if the destination does not exist or it has been moved or renamed. Always make sure that you are creating the right type of hyperlinks to avoid the pain of having to redo.
If you break the ectd validation rules  due to any of the following  associated with hyperlinks  you will get errors when you run your the eCTD validation software:
 non-relative hyperlinks
broken links
 web links and e-mail links
 unknown hyperlinks
 external hyperlinks apart from web links and e-mail links
 inactive hyperlinks
Its better to create error free documents than to try to correct these errors. Errors can be reduced through training and experience .
If you need training in eCTD you can contact us. We have an online course the may help you especially if you are working full time. We can also help you to prepare a eCTD submission.
Leave a feedback  comment below if you liked this article.