Working in a pharmaceutical company begins with the letter of appointment which states the designation or post, the remuneration and frequency. The responsibilities of the appointee are also included. Every person who works in a pharmaceutical company requires the evidence of academic training such as copies of certificates and transcripts showing the courses that were taken. Most people in senior positions will have at least one earned academic degree. The academic training is usually obtained from schools, colleges and universities.
In addition evidence for professional or technical training relating to the listed responsibilities is required.   This is one of the barriers to finding employment in the pharmaceutical industry after graduating from university or nontechnical institution. New comers to Canada also face this barrier to even entry position. A certificate or a diploma is the most common evidence of training and new comers to Canada may lack this evidence despite many years of experience in the chosen field.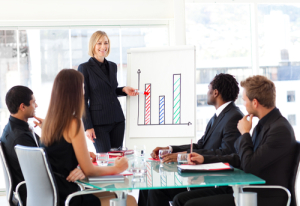 Thus most people will require some professional courses such as good manufacturing practices, good clinical practice, Chemistry manufacturing and controls or even pharmacovigilance courses relating to activities carried out by pharmaceutical companies. Some companies may accept to train young graduates after university education because of their apparent potential to benefit the business. However this is not common.
Short courses vs long courses
Most people have to spend their own money to obtain training in order to work in the pharmaceutical industry. Some choose to take a full time course in areas such as Clinical Research, Quality Assurance, Manufacturing or Regulatory Affairs. These courses will often cost over 10,000 dollars which can be financed. Is there a guarantee that you will get a job after graduation? No one can guarantee a job as a lot depends on your soft skills, experience, attitudes and other factors. You  have to look for a job that matches your qualifications.
Professional training can also be gained by taking short courses. These courses are less expensive and in some cases, they can even be taken online. Your skills and qualifications will eventually be the same as a person who spent $10,000-20,000. You may have to spend up to $5000 or less.
Once you are employed to work in a pharmaceutical company you will require in house initial training. This training must also be documented in your file as evidence of your qualifications.
All personnel are required to continue to improve their skills by attending seminars, symposium and short courses in order to carry out their job functions effectively. Everyone is in one way or other contributing to the manufacture of pharmaceuticals that are safe, effective and of high quality.
The employee file includes the following information
-letter of appointment which states their scope of operation
-evidence of academic training
-evidence of technical training relating to listed responsibilities
-evidence of initial training
-evidence of continuing education in their field of operation
We provide short courses for employees who want to upgrade their skills and knowledge. Even new graduates will find them useful.
Some courses can be provided on site or online.
The following courses can be provided on your site. Please contact us  to discuss how we can serve you better.
• Clinical Trial applications
• Good laboratory practices
• Pharmaceutical patents
• Natural Health Products course
• Medical Devices course