Breakthrough treatment designation was intended to speed up the development and review of drugs to treat conditions that are serious or life-threatening. A sponsor must provide preliminary clinical evidence to support the claim for a breakthrough treatment  designation. The required evidence should be able to demonstrate that the drug may be a significant improvement over available treatments on at least one clinically significant endpoint. A breakthrough treatment  designation includes the same features as the Fast Track designated products. It however includess  detailed FDA guidance on an efficient drug development program.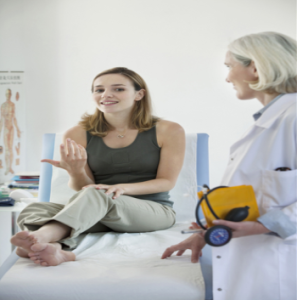 The breakthrough  treatment status is designed to help shorten the development time of a potential new therapy.
A breakthrough treatment has all the characteristics of a fast track drug plus other requirements.
FDA involvements are increased as shown below. This process is designed to decrease the development and review period for quick availability of the drug to potential users. It requires involvement of the senior managers of the sponsor and it provides opportunities for the sponsor to request rolling reviews and priority reviews.
Breakthrough treatment involves cooperation of the sponsor with the FDA
The following is required:
•Arranged meetings where the sponsor and the FDA review team can meet to resolve issues as the drug is developed.
•Sponsor to obtain timely advice from thorough interactive communication relating to drug development to ensure that the development program is well thought out and planned for the collection of the nonclinical and clinical data required for the drug approval. The FDA may assign a a breakthrough status to a drug, but this status can be withdrawn if on further investigation a lack of significant benefit to the patient is observed.
•The sponsor also takes steps to ensure that the clinical trials designs are efficient so that fewer patients are exposed to a drug of unknown efficacy.
•FDA to assign a cross-disciplinary project person for FDA reviews team who facilitates an efficient review. This team will review the development program. It also serves as a scientific liaison between the cross-discipline review team members for coordinated internal interactions and communications with the sponsor through the Regulatory Health Project Manager in the review division.
•involving senior officials at the manager level and experienced review staff, as appropriate, in a joint cross-disciplinary review
Ten of the 2015 novel drugs had clinical evidence demonstrating that the use of these drugs may result in considerable improvement on at least one clinically significant endpoint over other available treatments .They were therefore approved by the FDA were based on break through therapy designation. The drugs , approved indication and the name of the manufacturer are listed below. Doctors can now prescribe these products to some of the very needy patients.
| | | |
| --- | --- | --- |
| DRUG NAME | INDICATION | MANUFACTURER |
| Alecensa, | treat people with advanced ALK-positive non-small cell lung cancer which has worsened or the patients could not tolerate treatment with, another therapy . | Roche |
| Empliciti | combination with two other treatments to treat patients with multiple myeloma who have received up to three medications earlier | Bristol Myers Squibb |
| Ibrance | to treat advanced (metastatic) breast cancer | Pfizer |
| Kanuma | first treatment for patients with a uncommon disease due to a deficiency of lysosomal acid lipase (LAL) | Alexion Pharmaceuticals |
| Orkambi | combination therapy used for treatment of  disorder called cystic fibrosis | Vertex pharmaceuticals |
| Praxbind | To be used in patients taking the anticoagulant Pradaxa during emergency when there is a need to reverse Pradaxa's blood-thinning capacity. | Boehringer Ingelheim |
| Strensiq | treatment of patients with a medical condition called perinatal/infantile- and juvenile-onset hypophosphatasia … | Alexion Pharmaceuticals |
| Tagrisso | approved for patients whose tumors have a specific epidermal growth factor receptor (EGFR) mutation (T790M) | Astrazeneca |
| Xuriden | treatment for patients with inherited orotic aciduria | Wellstat Therapeutics Corporation |
| Darzalex | Treatment of patients with multiple myeloma and have been treated with at least three treatments before Darzalex. It the first approved monoclonal antibody treatment for multiple myeloma. | Janssen Biotech, Inc. |
It is possible for a drug to be designated more than one  status. Of the above 2015 approved drugs under fast track status five of them were classified as breakthrough drugs. These are Kanuma, orkambi, strensiq, Tagrisso and Darzalex. Proper classification is very important for better and timely review. Many brand name companies are aware of the risks of rejection of a NDA and employ highly qualified regulatory affairs personnel or consultants.