Our Mission
The DCT Regulatory Affairs Consultants Inc. is a Canadian organization dedicated to offering consulting services to businesses and training for individuals in the pharmaceutical industry. Our mission statement, " Providing timely high quality service to the pharmaceutical industry" is reflected in all our activities.
We  provide to:
Pharmaceutical, Natural Health Products and Medical Devices businesses with the most appropriate cost effective solutions to regulatory needs. To achieve this we

Assess

our clients' regulatory needs,

Advice

them on the best regulatory approach and

Assist

them based on the identified solution.
Pharmaceutical personnel with high quality training to meet regulatory requirements
Our consultants
To meet our quality objectives, DCT Regulatory Affairs Consultants Inc. assigns highly qualified consultants  with at least a bachelors degree in science and several years of experience in Regulatory Affairs to handle clients' project.
Lead Consultant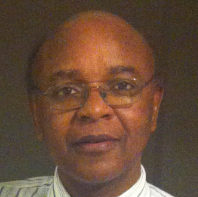 Dr Job Kiaira is the lead consultant. He is a respected consultant in the fields of Pharmaceutical Regulatory Affairs, Clinical Research, Training and curriculum development with over 20 years combined experience across multiple disciplines including laboratory Management, formulation Technology, drug manufacturing technology, drug discovery,Clinical Chemistry and Biochemistry.
He is a well known thought leader, writer, course developer/presenter and a researcher. He has trained and taught  thousands of students from several countries. He has successfully handled  many projects to the satisfaction of the sponsors.  Dr Kiaira is highly visionary and is the founder Royal Canadian College of Distance Education and DCT Regulatory Affairs Consultants Inc. Job Kiaira holds a PhD. Master of Science and Bachelor of Science in Biochemistry. He also leads "ECTD and Drug Licensing group" and "Natural Health Products group" discussions in LinkedIn.